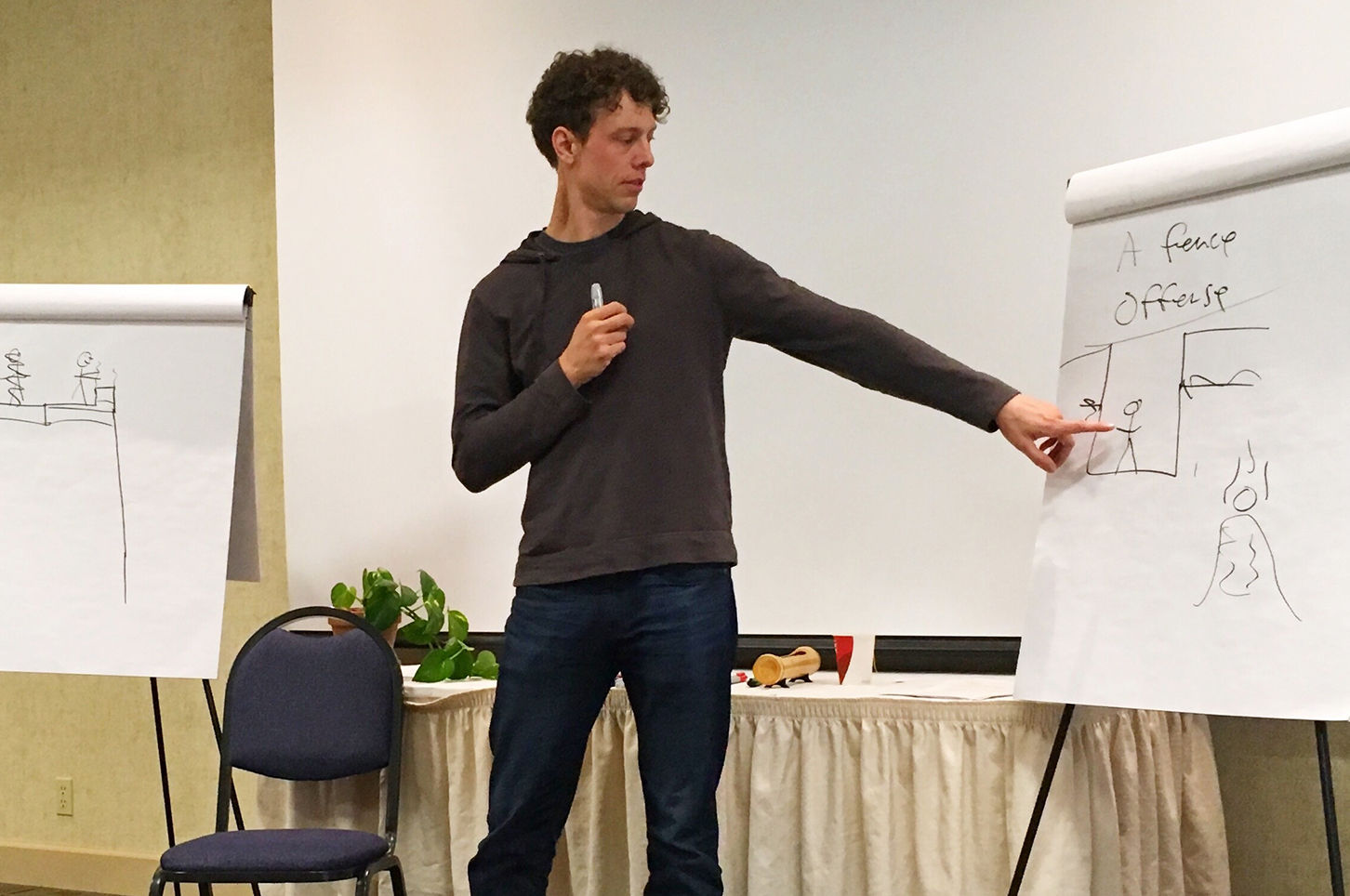 06 Oct

Metaphors of Movement 2-day Training, 2019

Some of you are already familiar with the fascinating and often potent work called "Metaphors of Movement." After studying directly with developer Andy Austin over the past nine years, I thoroughly enjoyed teaching a full 2-day Metaphors of Movement program right here in Boulder last January. The results were more than I imagined. Here's what one participant had to say:
"I loved the Metaphors of Movement (MoM) training with Mark. The method is incredibly fun and effective at bringing the unconscious to light in a way that is not threatening and facilitates inner growth. What you uncover using metaphors stays with you. You think about it. The learning atmosphere was safe for sharing. I like how Mark broke each step of the MoM process down so that we tried it out before moving to the next step. I enjoyed practicing as a group as well. Personally, I do believe I (mostly) rid myself of knee pain having identified that I was dragging along a ball and chain with that leg. I'm back to running! Totally unexpected benefit of the training." ~Lynn S., Coach, North Carolina
Along with Lynn, we had a wonderful and lively group of participants from around the US, and one participant all the way from Finland. We had loads of fun and uncovered plenty of insights through our own and others' metaphors as we explored Andrew T. Austin's unique and powerful Metaphors of Movement work.
So why am I telling you this?
You have a chance to join the next Metaphors of Movement training in Boulder this January 26 & 27, 2019 (Note: there is a special discounted price for the first 5 registrants.) I'm already looking forward to teaching this material again and hope that you will be one of the people experiencing the laughs and insights together. And if you get hooked, this class will give you enough background to participate in Andrew Austin's Metaphors of Movement Masterclass in Boulder CO, later in the spring of 2019.
If you're new to Metaphors of Movement, here are two blog posts I've written about using this method with clients:
I look forward to exploring all sorts of bizarre and wonderful landscapes together in January. Tomorrow I'm off to Russia where I'll teach Metaphors of Movement translated into Russian!
~Mark