Waltzing with Wolverines: Finding Connection and Cooperation with Troubled Teens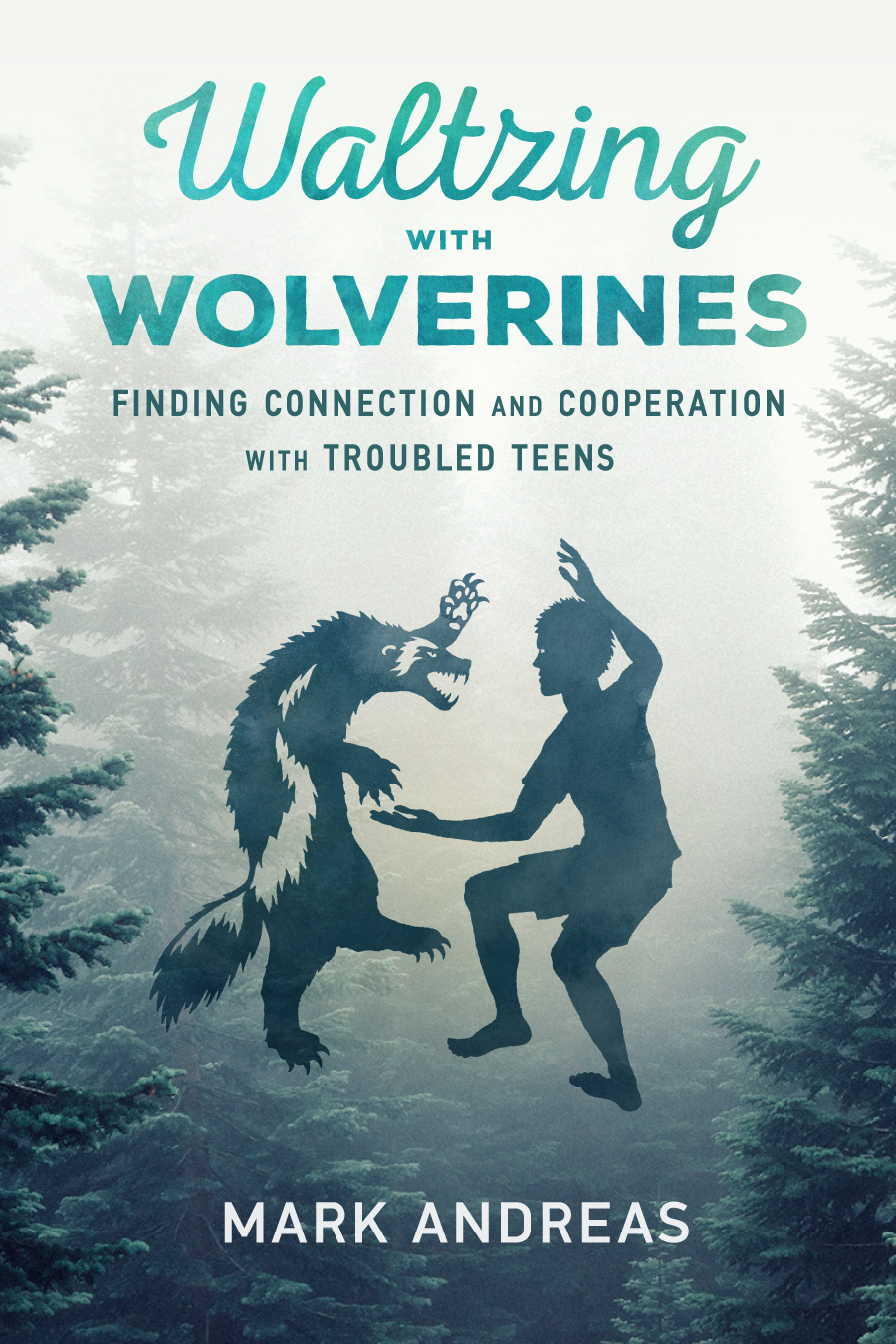 In these pages you'll find riveting stories illustrating clear principles for achieving success with even the most trying of teenagers. In a job where average length of employment is measured in months, and many last only weeks, Mark Andreas not only survived, but thrived while working round-the-clock with troubled teens. Whether you are a parent, a teacher, a youth leader, or anyone wanting to connect and support the teens in your life, this book is for you.
"In Waltzing with Wolverines, Andreas redefines how to build relationship and trust with so-called "troubled" youth. In these pages, you'll find a treasure trove of teaching and leadership stories, tools, and techniques. But this book is about much more than a list of behavior management strategies– it's a clarion call to re-envision our relationship with our young people by creating relationships that are simultaneously more empowering and more effective for instructors and students alike. This is a must read for anyone working in the fields of wilderness therapy and outdoor education."
—Jay Roberts, Ph.D., Associate Professor of Education, Earlham College.

"This book is a wonderful guide, not only for parents of "troubled" or "resistant" kids, but for every parent. If Mark had given only bullet points, like so many other books do, I'd have read and forgotten them by now. Instead, through the memorable stories Mark tells, the lessons are still clear in my mind. I wish I could have read this wise book when our children were younger, but I'll buy it for them now before they make the same mistakes with our precious grandchildren."
—Ben Leichtling, Ph.D. Author of How to stop bullies in their tracks and Bullies Below the Radar.
"Waltzing with Wolverines is a remarkable piece of work. This is a book of practical, nuts-and-bolts wisdom about working with youth on the edge. Anyone who works with young people will find useful ideas and inspiration in these pages."
—Mark Gerzon, author of Leading through Conflict (Harvard Business School Press).

"If you are a parent, you need to commit the principles and techniques expressed in this book to your heart and mind so that you can remain sane during adolescence. If your child is already a teenager this book will become yours and your child's best friend. Using the techniques expressed so eloquently by the author allows you not only to reconcile problems expressed by your children, your spouse, your colleagues but also to reconcile the more frustrating and problematic non-expressed problems, all in a non-confronting manner. This book should be a mainstay of communication programs."
—Melissa J. Roth CHt., Ph.D.
"Mark doesn't just discuss theories and philosophies of becoming a master facilitator for "at risk" youth, he models how it works in almost any possible scenario with brilliance, patience and true genius! If you want to become a master leader with teens in any venue, then this book is your bible for how to do it with great  humanness, compassion, humor and brilliance."
—Kimberly Kassner, author of, You're a Genius—And I Can Prove It! and Founder of EmpowerMind.