A Practitioner Certification Training for Psychotherapists, Coaches, and Healers
with Mark Andreas
Sponsored by Colorado Coaching
• • •
One Weekend A Month
9 a.m. – 5:30 p.m.  |  Bring a Sack Lunch
October 22-23, 2016 | December 3-4, 2016
January 28-29, 2017 | February 25-26, 2017
March 25-26, 2017 | April 22-23, 2017
• • •
Investment: $2,099
Early Registration By September 15th • With $300 Deposit • SAVE $200 
In this new generation of Practitioner Certification Training you will learn the foundational tools of NLP in a way that focuses directly on how to best apply these techniques to your individual private practice or work with individuals. This program teaches more practical and proven change processes in 12 days than most other Practitioner trainings. You'll learn the most effective methods to address and resolve the main issues driving clients to seek help, such as:
anxiety
trauma/PTSD/phobias
bad habits
critical internal dialogue
grief
motivation
generating new behaviors
inner conflict
anger
self esteem
negative emotions
and more
Because our focus is on changework with individuals, this Practitioner will have a special focus on how to most effectively utilize each NLP change process in your individual sessions from start to finish—even with someone who is confused about what they want, or what the problem is. Gain confidence in how to quickly and easily identify where you can be most useful to someone seeking your help, what processes to use when, and how to set up your sessions so that you have the most impact with each meeting. You'll also learn specific ways of communicating that will enhance your effectiveness and influence with others. Whether you work as a hypnotist, life coach, or psychotherapist, learn how to integrate NLP into your practice in a way that utilizes your unique strengths and personal style.
This Practitioner course is taught by Mark Andreas, son of NLP innovators Steve and Connirae Andreas, who sponsored the first NLP Practitioner Training program in 1979, and wrote and published some of the most widely-read books in Gestalt therapy and NLP: Gestalt Therapy Verbatim, Using your Brain for a Change, Frogs into Princes, Trance-formations, Heart of the Mind, and many others. Steve and Connirae learned from Fritz Perls, Virginia Satir, Richard Bandler and John Grinder (the founders of NLP), and even Milton Erickson just before his death. Now after mentoring with his parents over the last ten years and spending two years in wilderness therapy and eight years in private practice, Mark is excited to bring you this new generation of NLP Practitioner Training.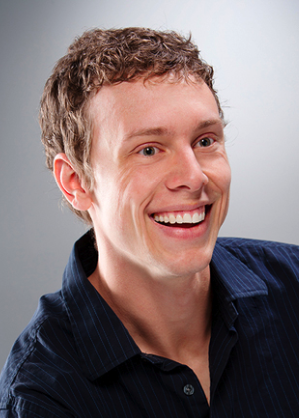 Mark Andreas lives in Boulder CO, where he runs a private practice offering NLP Change Coaching to individuals around the world. Meeting both in-person and over Skype, Mark helps people resolve limitations and achieve life-goals using NLP, Core Transformation, and other methods for personal transformation and development (www.markandreas.com). Mark trains NLP around the country, is instructor of NLP at Red Rocks Community College, and is a trainer for the NLP of the Rockies' NLP Practitioner Training program as well as designer and trainer for the NLP Practitioner Training for Hypnotists, Coaches & Psychotherapists. Mark is Author of the books "Sweet Fruit from the Bitter Tree: 61 stories of creative and compassionate ways out of conflict," a collection of true stories of creative responses to conflict, and "Waltzing with Wolverines: finding connection and cooperation with troubled teens," a collection of stories and principles for working with youth based on his two years leading groups of at-risk teens 24-7 for three week shifts at a wilderness therapy program in Colorado. Email Mark at:[email protected]