Come to Florida's Daytona Beach to enjoy a 2-day pre-conference Core Transformation Training with Mark Andreas and Donal Pelles, May 14-15. Then feel free to also enjoy the Hypno Expo 2014 Conference, from May 16-18, put on by the International Medical and Dental Hypnotherapy Association (IMDHA) and the International Association of Counselors and Therapists (IACT).
Register Now for both the Hypno Expo 2014 Conference and the Core Transformation pre-conference training.
To Register for Core Transformation only, you have several options:
1) Call 570-869-1021 any time between 9 AM & 5 PM EST and they can register you over the phone.
2) Print out the registration form, fill it out and mail it, fax it or scan and email it to [email protected] or [email protected]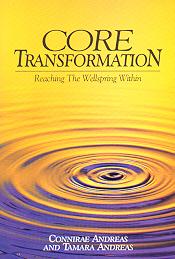 Core Transformation 2-day Training Description:
Core Transformation is a gentle yet powerful process for bringing about profound and lasting changes in habits, behaviors, limiting beliefs, and even physical ailments. It was originated over 20 years ago by Connirae Andreas, Ph.D., one of the most admired and respected trainers and developers of Neuro-Linguistic Programming (NLP), and remains today the most thorough and comprehensive of NLP processes. Imagine your most difficult problems actually having positive aspects. With Core Transformation, what had been perceived as blocks or limitations instead become doorways to getting true resolution and integration. This process leads to deep self-discovery and embodied understanding that naturally shifts one's way of being in the world. Core Transformation has transformed anger, self-consciousness, procrastination, fear, weight issues, difficult relationships, depression, anxiety, addictions, and much more. It has facilitated finding fulfilling work, improving all aspects of health, and creating an overall sense of inner peace, wholeness, and well-being. Core Transformation meets our deepest strivings: to heal ourselves and develop as human beings – emotionally, physically, and spiritually. This is a graceful way to transform unwanted thoughts, feelings, and habits, and achieve goals you may have believed unattainable.
Participants will learn to utilize this powerful yet gentle process to explore and transform a wide variety of issues, both with their clients in a therapeutic setting and also for themselves.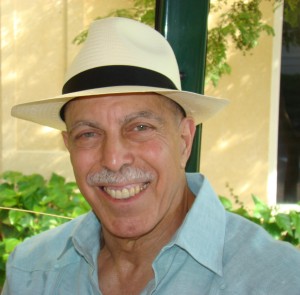 Donald Pelles Ph.D., was a mathematics professor and a software developer before becoming a Certified Hypnotherapist in 2007. He has since studied NLP, Allergy Elimination, Insomnia, and Pain Control, and Core Transformation with Tamara Andreas. He is one of only a handful of trainers licensed by Connirae Andreas to offer trainings in Core Transformation and Aligning Perceptual Positions.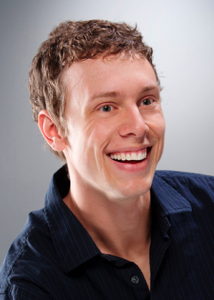 Mark Andreas lives in Boulder CO, where he has a private practice offering individual sessions assisting people in achieving life-goals and resolving limitations using NLP, Core Transformation, and other methods for personal transformation and development. Together with his parents Steve and Connirae Andreas, Mark co-sponsors Andreas NLP Trainings, which hosts Tamara Andreas' Core Transformation Training, as well as a variety of other innovative trainers and trainings at the growing edge of the NLP field. Before starting his private practice in 2008, Mark got two years of hands-on experience in conflict mediation and leadership as a counselor/trip-leader for the Monarch Center for Family Healing, where he was in charge of facilitating groups of "troubled" youth on a round-the-clock basis both in individual therapy and group process during three-week-long backpacking expeditions throughout the western United States. Mark is Author of the book "Sweet Fruit from the Bitter Tree: 61 stories of creative and compassionate ways out of conflict," strongly endorsed by Dan Millman and William Ury.