Estes Park, Colorado
February 21-22
Discover how your limitations can become doorways to getting true integration and transformation with the problems and challenges in your life.
Mark Andreas will lead a 2-day experiential workshop on the Core Transformation personal growth process in a small-group setting (limit 8 people, only 2 spots left. Scroll down for how to register and reserve your spot!).
Participants will learn to utilize this powerful yet gentle process to explore and transform a wide variety of issues, both for themselves and others. Mark will present each step of the process, demonstrate with volunteers from the group, and support group members as they guide each other through Core Transformation (using easy-to-follow outlines). The primary focus of the workshop is on personal transformation, with skills development being secondary. (And for those interested in skills development, we find that this focus is the best way to become skilled at Core Transformation). No prior experience necessary.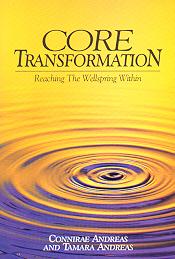 Core Transformation brings about profound and lasting changes in feelings, habits, behaviors, limiting beliefs, and even physical ailments. Imagine your most difficult problems actually having positive aspects. With Core Transformation, what have been perceived as blocks or limitations instead become doorways to getting true resolution and integration. This process leads to deep self-discovery and embodied understanding that naturally shifts one's way of being in the world.
Core Transformation has transformed anger, self-consciousness, procrastination, fear, weight issues, difficult relationships, depression, anxiety, addictions, and much more. It has facilitated finding fulfilling work, improving all aspects of health, and creating an overall sense of inner peace, wholeness, and well-being. Core Transformation meets our deepest strivings: to heal ourselves and develop as human beings – emotionally, physically, and spiritually. Find out more at coretransformation.org.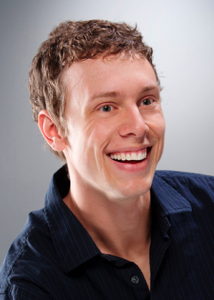 Mark Andreas lives in Boulder CO, where he has a private practice offering individual sessions assisting people in achieving life-goals and resolving limitations using NLP, Core Transformation, and other methods for personal transformation and development. Together with his parents Steve and Connirae Andreas, Mark co-sponsors Andreas NLP Trainings, which hosts Tamara Andreas' Core Transformation Training, as well as a variety of other innovative trainers and trainings at the growing edge of the NLP field. Mark is Author of the book "Sweet Fruit from the Bitter Tree: 61 stories of creative and compassionate ways out of conflict," strongly endorsed by Dan Millman and William Ury.
Workshop Logistics:
Tuition: Only $195 pre-register, $250 at the door. To reserve your place in the workshop, register by sending your check for $195 payable to Mark Andreas to: 1221 Lefthand Canyon Dr., Boulder CO, 80302, or email Mark at [email protected] requesting him to email you an invoice that you can pay by credit card through PayPal's secure server.
Dates and times:
February 21-22
Friday: 9am-5pm
Saturday: 10:30am-6:30pm
Lunch break will be for 60-75 minutes roughly mid day each day (Soup & Salad served at the house).
Location: The workshop will be held in a cozy century-old home with an expansive view of Longs Peak (see picture above). The home is a few miles south of Estes Park on Highway 7.
Participants: Group size is limited to 8 participants, so Mark can give lots of support during the exercises, and so we can all have the benefits of a diverse yet intimate group.
Satisfaction Guarantee: This is such a consistently appreciated workshop that if for any reason you are not satisfied by the end of day one, and there is not a waiting list to get into the workshop, Mark will refund the entire amount of your money minus any small credit card processing fees. (Note: because this workshop is limited to 8 people, I expect it to fill).
For any questions and to find out more, contact:
Mark Andreas
Cell: 303-810-9611
[email protected]